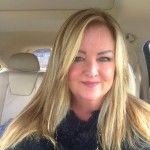 Jupiter Jim is the BEST!!!
He is so wonderful, patient, knowledgeable and kind! He is also available almost 24/7! I admin a group of thousands of professional pet sitters on Facebook and I promote Jim to all of them! He builds beautiful sites that are not "Cookie Cutter" sites like so many are. My site is killing it on Google and bringing me 90% of all new business! Jim has the highest integrity out there. I trust him completely and depend on him probably more than I should, but he never waivers from being the best and the consummate professional with proven results! My business is thriving, my site is stunning and I couldn't be happier! Thank-you Jim!!!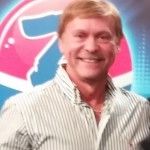 Jupiter Jim rocks.... I had a terrible experience with my original web designer and this is how I came across with Jupiter Jim. I just about had given up with the web page design and Jupiter Jim encouraged me not to give up with my idea and the importance of a responsive, well design web page and how it could benefit a business like mine.
It all started with a telephone call to Jupiter Jim, I explained the business module, expressed the concept and the idea of what I wanted the web page to look like. Jupiter Jim gave the options available and the assurance that we could make that dream a reality. He was very upfront with me that the idea I had would take time, effort, lots of work and dedication on my part and that he was willing to invest his knowledge and time as long as I didn't give up. It was a no brainer for me!
We started working together and from day one I could tell I had found the right person to develop what I needed and wanted. Jupiter Jim became my mentor. Under his guidance, knowledge, support and personal ideas we developed a web page second to none. Every time I opened the page, a new idea came about and Jupiter Jim was there to guide me and to give me his own personal feedback. We shared ideas and implemented proven concepts that at the end were priceless.
Jupiter Jim walked along side with me and became more than my web designer or my teacher... he became a true friend! We shared more than just the aspect of a business relation, Jupiter Jim was always there when I needed him the most.
Thank You Jim for sharing your knowledge and your friendship with me. Best to you my friend!
Thank You,
Oscar Lopez
Home Inspector HI8604
St Cert RE Appraiser RD2387
Tel: 786.303.3035
closerlookllc@gmail.com
www.closerlookllc.com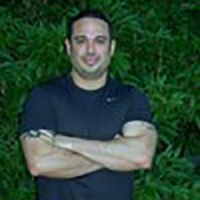 I can't say enough about Jim. I am going to make this short because I can honestly write for hours on how much Jim helped me. When I found Jim, I just had a new born baby, and was struggling to support my family. I was in debt from starting a brand new business and no income was coming in. I needed a website and advice on what to do. I was new at everything, starting a business, social media, and new nothing about anything that had to do with the internet. I found Jim through one of his youtube videos and contacted immediately. He immediately contacted me back within minutes. The rest is history. Not only did he build my website, he helped me every single day with all aspects of advertising my business, social media, and even set up my e-commerce through paypal where all my business income comes through. Although I have never met Jim in person, he is truly one of the best human beings I have had the privilege to work with.