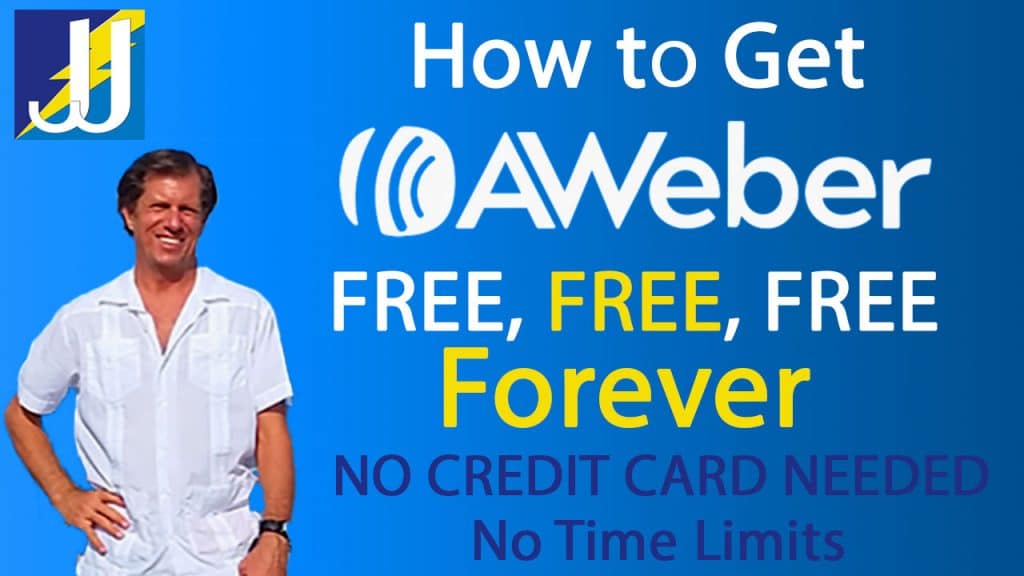 Click on Video Below to Learn About What You Get with Your FREE AWeber Account!
We all know that 'The Money is in The List' ! So NOW is the time to start building your own list!
OK, so here's the deal…
I'm going to show you how to get AWeber at NO COST with NO CREDIT CARD! Click here for your FREE AWeber Account with NO CREDIT CARD!
AWeber is the list building software I've been using for years and recommending for years to all my clients. The Company has been around for over 20 years! That's a really long time in the world of the Internet!
AWeber is the software I use to send out all my emails.
Watch the short video as I explain how easy it is to open an account with AWeber at NO COST to you, ever!
I also explain the new feature that AWeber recently added that is a Huge Gamechanger in the World of Email Marketing (hint: it will save you a ton of time and money!)
I also have a few top-notch professional courses on how to use AWeber like an email marketing pro at Jupiter Jim's Marketing Club.
Help me to achieve my Mission to Help 1,000 people become Successful Online Marketers in 2020.
To Your Online Marketing Success,
Jupiter Jim
Founder and CEO
Jupiter Jim's Marketing Club
JupiterJim.CLUB